Question for you:
Do you paint your wall cover switches the wall color, do you leave them white or do you go for the decorative switch cover?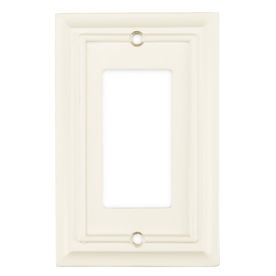 I used to always paint my switch cover plates the wall color to help them disappear. Now I'm kind of liking the contrast with the white cover switches.
One thing I will continue to paint the wall color is the cold air return vent and the wall plug cover switches. I do not want them to get unnecessary attention.
Do you have a preference of how your wall switch cover plates look?